WORKSHOP
Featured Creative Workshops
Ronda offers an array of creative workshops detailed for every age level. Connect with Ronda to learn more about her creative workshops customizable for your event needs.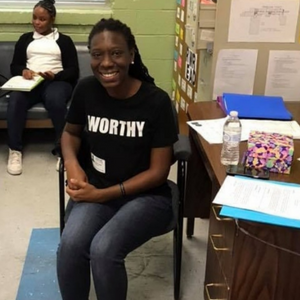 "Radiant Girl Anthem" is an uplifting creative workshop designed to empower young ladies to own their story.
Every one of us has a story to be told — one that is unique to each individual. It is by speaking our truth that we can encourage, inspire, and be a light to others. We are not defined by our circumstances or struggles, but these pieces are used to tell a beautiful and necessary story.
Along with speaking our truth, we will create our own anthems. A Radiant Girl is not defined by the world or outside voices, but her true identity and worth is found from within. No one can steal her shine! These Radiant Girl Anthems will be a declaration and constant reminder of who we truly are. Every piece of our story, even the most difficult and challenging parts, are used to reflect the beauty and light from within.
This workshop is suitable for young ladies ranging from elementary, middle school, and high school. With pen, paper, and a little creativity, we are shining our light!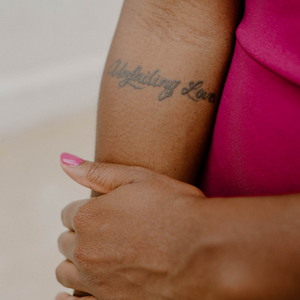 Let's face it, sharing your personal testimony can be overwhelming. Being vulnerable in front of others can leave you feeling exposed. "The Power of Your Testimony" creative workshop will help you share your story with confidence and courage.
Maybe you have a story you're hesitant to share or you're uncertain on where to start. We will discuss practical techniques on how to overcome challenges and refine your story down to the important details.
This workshop serves Creatives at every level, whether the beginner, intermediate, or advanced stage. Your story is important and has the power to make an impact. Learn how to share your testimony with transparency and boldness through the power of art.
"Creative Identity: Silence, Release, Declare" is a workshop suitable for Creatives at every level to stir up their creative gifts, declare their identity, and release the flow of creativity.
When the pressure to perform, comparison, or personal doubts are fighting for our attention, we must silence every voice and declare our creative identity. When we identify, embrace, and declare our authentic identity, we are empowered to release the flow of creativity with greater impact.
With open discussion and creative activities, we are silencing the unbelief, releasing creativity, and declaring our identity.